Delve into Cockpit's gallery of makers and discover 150 ways to say, 'I love you'.
From once-in-a-lifetime masterpieces to playful cards with heart, there is no better way to express affection for those you hold dear.
For inspiration, here are a handful of love-inspired pieces to capture the heart of even the most jaded Valentine sceptic.
The classic Valentine's gift is, of course, jewellery.  And with more than 30 extraordinary jewellers based at Cockpit, there is something for everyone.
The anatomical heart signet ring by Castro Smith is quickly becoming a modern classic. So much so, that in 2019, the Crafts Council acquired a Golden Heart Ring for its permanent Collection. If you decide to buy one of these future heirlooms, you'll be in great company.
"Symbols manifest thought, a thought to heal your organs"
Castro Smith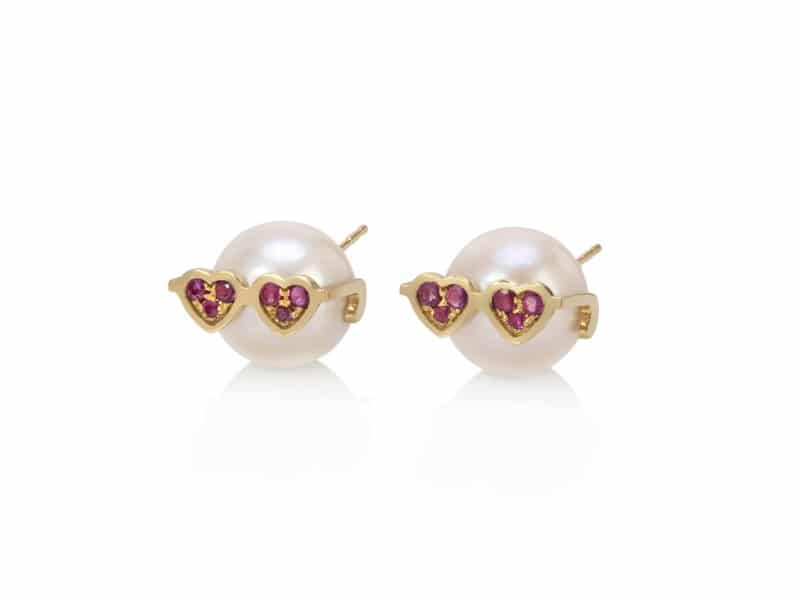 Jeweller Frances Wadsworth Jones, meanwhile, is known for her quietly provocative style.
For a playful twist on luxury, these lola (luxe) ruby and gold stud earrings, part of the who? (luxe) range, are an extra sumptuous take on Frances' classic collection.
Staying with the playful theme, printmaker Kethi Copeland brings love to life in her art prints. For Write a Love Letter, the artist made a costume from papier-maché to play with the visual language of love.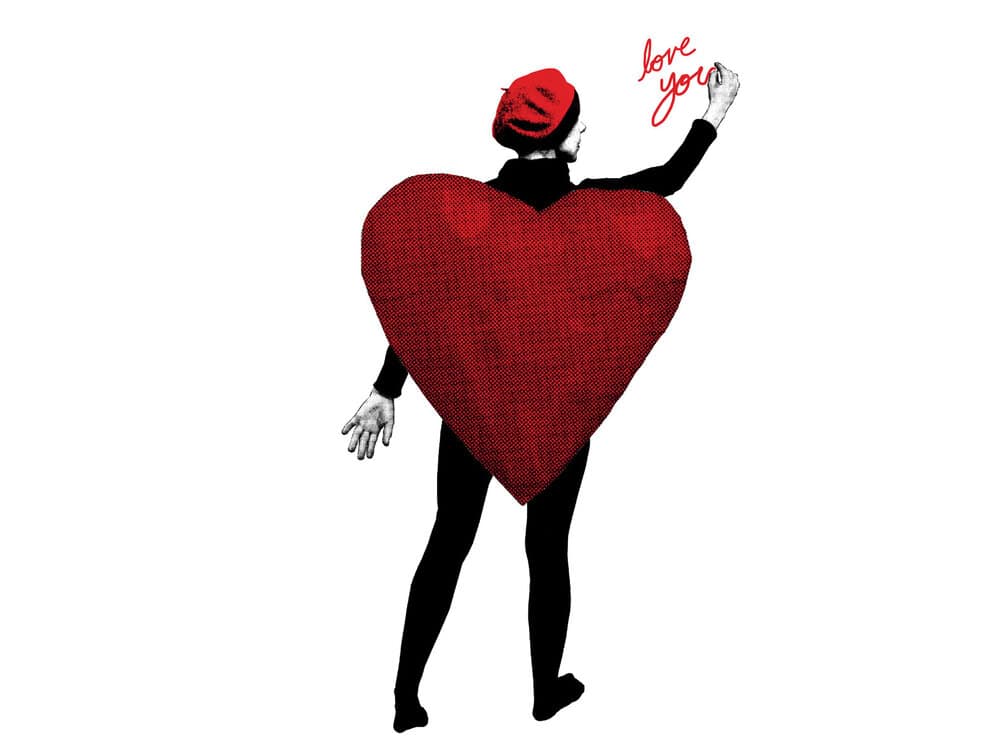 Or pour your heart out in one of Kethi's I Will Always Love You notebooks – inspired by one of the most famous love songs of all time.
"I love selling these books as you know they are meant for someone special who will be reminded that someone loves them every time they use it. They are brilliant for mums, dads, daughters, sons, nans and granddads as well as boyfriends and girlfriends or fans of the Dolly Parton/Whitney Houston song."
Kethi Copeland
If you are searching for a card, then Kethi has plenty of those, too.
Or take a look at the range from Paige Denham, another Cockpit printmaker, who even offers to write your message on one of her collage print and post it directly to your loved one – though you'll have to hurry if you want it to arrive by Valentine's Day.